Without exception, DVDO video processing systems have met with universal critical acclaim from reviewers and customers alike.
DVDO Inc. was the original creator of the first DVDO® iScan™ Plus Progressive Scan Display Interface, which revolutionized the home theater video line-doubler market. When Silicon Image, Inc. acquired DVDO in 2000, the brand continued to grow, with the help of the original team. In April 2003, Anchor Bay was founded and reacquired the DVDO brand and product line from Silicon Image, and continues to develop innovative new technologies for today's digital media and HDTV marketplace. Anchor Bay continues the DVDO tradition of selling reference quality video processing systems under the DVDO brand, and enjoys a dominant market position in the video processor systems marketplace..
DVDO Products
Accessories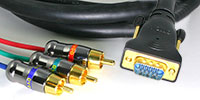 2 meter 6.6 foot length,11-2001-01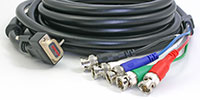 Available in 6 foot lengths as 11-2012-01 or 20 foot lengths as 11-2004-01.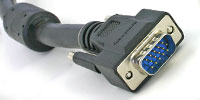 VGA Cable, HD-15 male/male, 2 meter (6.6 foot) length, 11-2015-01