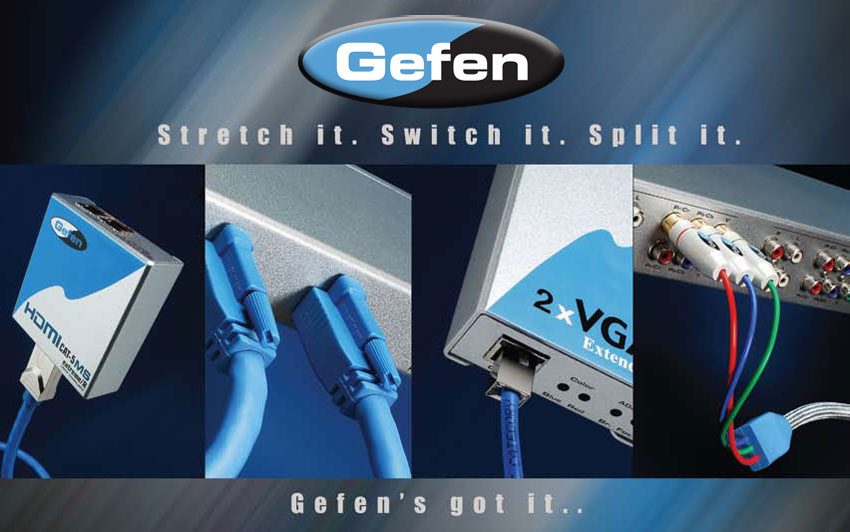 A leader in the high definition digital domain since 1998, Gefen Inc. delivers advanced technologies with products using multi-platform formats for extension, switching, distribution, conversion and wireless capabilities. Gefen products are utilized all over the world in professional broadcast AV/ IT and consumer electronics/home theater environments. Add-on peripherals maximize functionality and performance by enabling electronic systems to go beyond their original specified capabilities.
Gefen solutions support an array of connectivity interfaces including HDMI™, DVI, Dual Link DVI, HD-SDI, SDI, M1, MDR, SCART, Component, S-Video, BNC, Mini Stereo, Optical, VGA, RCA, USB, FireWire and RS-232 peripherals.
A selection of high quality short and long distance copper and fiber optic cables are also available.
Gefen Products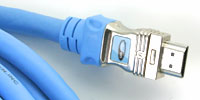 HDMI, DVI, and FireWire, cables in a wide range of lengths...everything you need to get your system hooked up...more...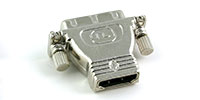 Solve a multitude of compatibility problems with high-quality Gefen adapters!
Convert between HDMI, DVI, M1, VGA, HD-15, component video, and RGBHV connections and more...
Switchers
HDMI Switchers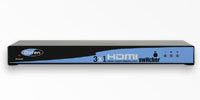 HDMI v1.2 switcher with three HDMI inputs and one HDMI output. Discrete IR remote control included.