Video Processors / Enhancers, Scalers and Converters
Video Enhancers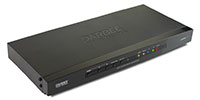 Darbee Visual Presence™ technology and all of the other features that DarbeeVision has become famous for in an elegant professional-grade rack-mountable cabinet. Adds field-upgradable firmware, phaseHD HDMI extender technology and a 5-Volt IR input jack.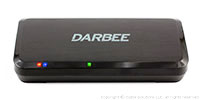 This leaner and sleeker successor to the DVP-5000 features Darbee Visual Presence™ - the technology that established a fundamental breakthrough for image realism. Embedding 2D and 3D pictures with depth information, resulting in a whole new visual experience. Intense depth and clarity are reveled in any video -- ultra-immersive visuals. Deep Color, 30-bit, 4:4:4...this is the real deal.
Video Converters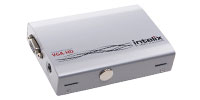 Converts VGA-style R/G/B/H/V video and analog stereo audio to HDMI with 2-channel PCM audio.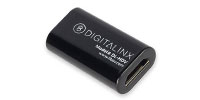 Converts VGA-style R/G/B/H/V video to HDMI.
Video Scalers
Multi-Source Scalers with Built-In Switching
Single-Source Video Processors / Scalers