Audio Authority's Cat 5 matrix switching, distribution, and extension systems require Cat 5 receivers. You may use one type or any combination of the receivers shown below.
If you need help choosing, please give us a call!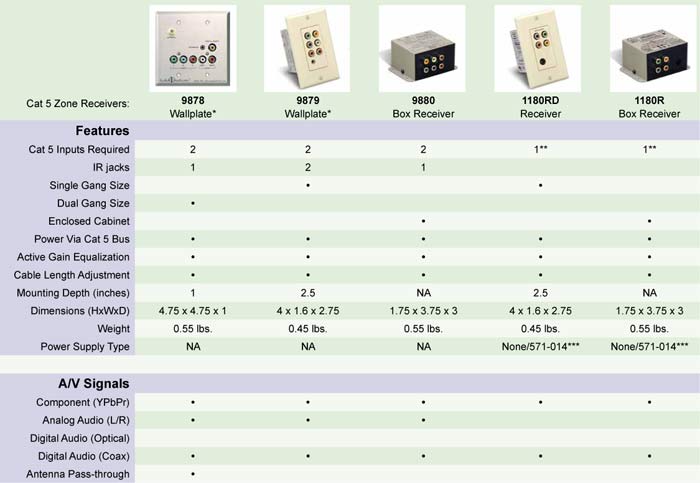 ** 1180 series receivers require an adapter for use with dual Cat 5 systems.)
*** At distances under 700 feet, the Cat 5 receivers need no external power supplies - they receive power from the transmitter unit over Cat 5. Power supply (571-014) required for distances over 700 ft.