Intelix SKYPLAY-HD Wireless HDMI Extender
Wireless HDMI Transmission System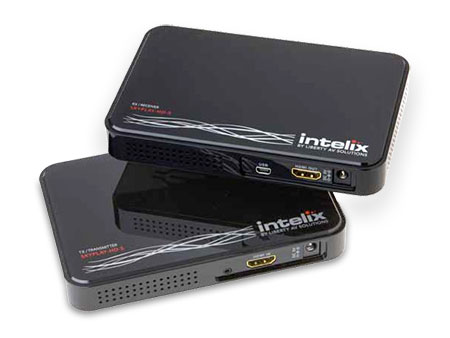 Intelix SKYPLAY-HD Wireless HDMI Extender System
Intelix's Description
Intelix SKYPLAY-HD Wireless HDMI Transmission System
Features
Wireless HDMI transmission up to 100 feet
Transmission direct and through framed construction
Uncompressed 1080p HDMI
Up to 20 receivers per transmitter
WHDI
HDCP compliant
5 GHz operating frequency
Built-in surge protection
Less than 1 ms AV latency
Low Power Consumption
3D compatible
Downloads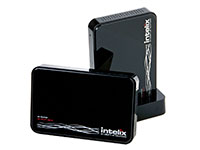 In this shot the SKYPLAY-HD-T transmitter is shown in its base.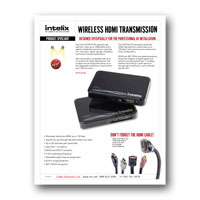 This is a SKPLAY-HD flyer, in PDF format.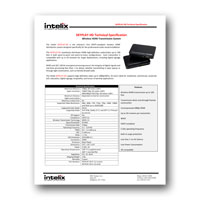 This is the SKPLAY-HD Spec Sheet, in PDF format.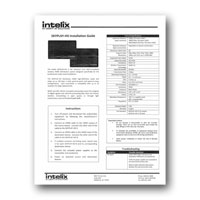 Here is the SKPLAY-HD Installation Guide, in PDF format.
Why Cable Solutions?
Cable Solutions is an Authorized Reseller of Intelix products, so our customers are ensured full warranty protection and technical support. (Intelix provides neither warranty nor technical support for products purchased from unauthorized resellers!)
We stock this item locally so that it will be ready for immediate shipment, and no one works harder than we do to get your order shipped out to you fast! On business days, orders that are funded by noon will ship the same day. Orders funded on weekends or holidays will ship the next business day.
Customer service is our first priority. We do our best to help you find the best solutions for your particular application. We're enthusiasts too, so we know what it's like to wait for cables and accessories that are needed to hook up new gear. We also know how important it is to be able to get a response when you need help, so you'll often find us working long hours in an effort to get you the answers that you need.
If you have had enough of outsourced support or worse yet, companies that do not even publish a phone number or a functional email address, we think you will be absolutely delighted that you found our company. We know how important it is to be able to get help when you need it. That's why we have people, right here in Texas, ready to respond to your email or answer your phone call. If English is your language of choice, you will have the simple pleasure of communicating with people whose first language is English. Granted, if you call on the phone, you may detect more than a trace of a Texas accent, but that is to be expected when dealing with a family-owned business run by native Texans. We sincerely hope that you will find our heritage of courtesy, honesty, and an ethical way of doing business to be a refreshing experience.
Design excellence, high quality materials, meticulous workmanship, and superior service...put it all together and you get a superior product. Don't get stuck with bad advice, poor service, slow shipment or an inferior product. If you want the best, here it is.