Audio Authority's Cat 5 systems include the HLX (up to 16 x 168 matrix), AVAtrix (6x6 matrix), the SixDrive (1:6 distribution system), the DuoDrive (1:2 distribution system) and the UniDrive (1:1 HD extender) and now the single Cat 5 (1:2 extender) SCP-11 and SCP-11D. The table below compares the kits (AVAtrix does not include receivers). The drivers and receivers are available separately as well. The dual Cat 5 systems work with single Cat 5 receivers (an adapter is required).

We are always ready to answer any questions you may have about our Cat 5 signal distribution products. If you have a simple question, need in-depth answers, or want assistance in designing a solution, please contact us.
If you need help choosing, please give us a call!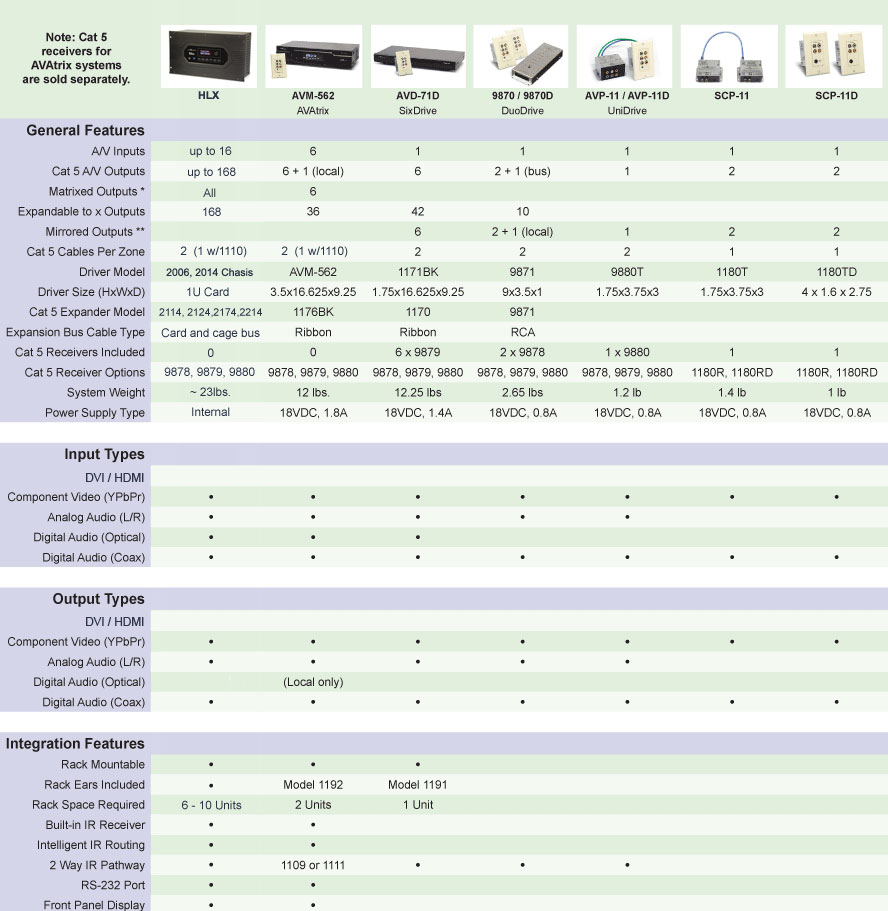 *Matrixed Outputs refer to independently switchable outputs
**Mirrored Outputs refer to simultaneous, non-switchable outputs.