TechLogix Networx Products
IP Distribution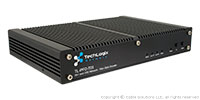 Full HDMI 2.0 signal transmission up to 1,000 ft. over fiber optic cable. 4K@60 4:4:4 18G capable.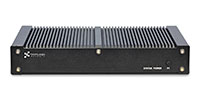 The latest, most advanced encoding and decoding technology, allowing a full HDMI 2.0 signal to be received up to 1,000 ft. over fiber optic cable.
Education Kits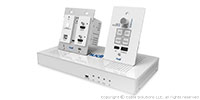 Affordable, easy-to-install, intuitive to use, and powerfully effective as a teaching tool, the TL-CAV-01 system includes both audio and video management, and only requires a single twisted pair cable to connect all of the components. Simple wallplate controller provides the educator with volume control.
New Product Line!
If you've seen these products at a trade show, then you already know how great they are. We have access to the complete product line. Many models are already shipping, so we would be delighted to provide product details, and price quotes. Please do not hesitate to contact us for more information!